This year, Azad (Group of Persian-speaking queers and their allies) will join the Pride Walk on Saturday, August 7, 2021. The Pride Walk is an annual equal rights demonstration for all rainbow community (Lesbian, gay, bisexual, transgender, intersex people, etc.). In addition, the Pride Walk is about being yourself, being seen and above all being proud of who you are.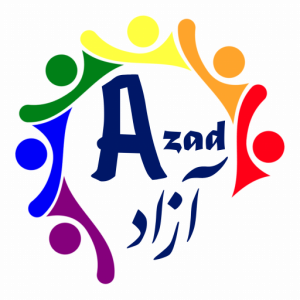 The organization of Pride Walk has indicated that the route is different from previous years!
Not from the Homomonument but we depart from the Martin Luter King park in Amsterdam. This in connection with with the covid19 in which we still have to keep 1,5 meters away. At the Martin Luter King park there is enough space to make groups and keep the distance.
Saturday, August 7, collect from 11:00 a.m
– Where: Martin Luter Kingpark, Amsteldijk 223, 1079 LK Amsterdam [Google Map].
House rules:
Give each other enough space! 1,5 meters
Have respect for each other!
You can find us with big yellow and pink balloons with Azad logo on it.
We hope to see everyone on Saturday 7 August.